Anatomy & Physiology Certificate Course
Experience and explore the wonders of the Human Body with the One Yoga online Anatomy and Physiology Certificate Course.
Presented in a series of easy-to-digest 1-hour lectures, this 10-hour course guides you through an understanding of how the human body was mapped and explored in both historical India as well as the modernising West.
You will learn how the popular practices of Yoga Asana and Pranayama were founded on a much different understanding of our body systems, and when modern Yoga made the switch from the "classical" model of Prana and Nadi to a more Western focus on bone, joint and muscle.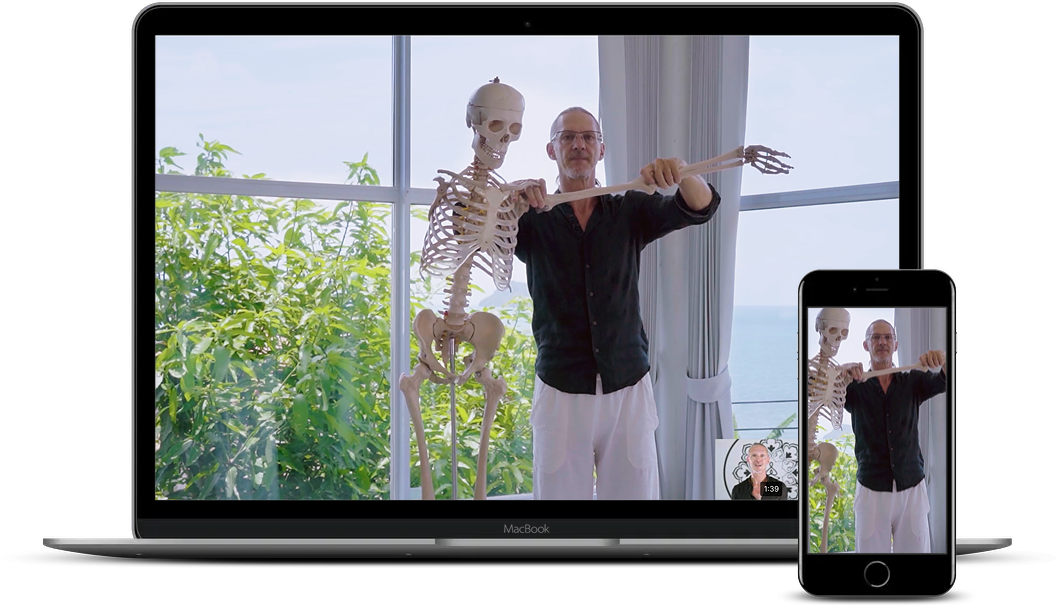 As we explore the human skeleton, you will learn about the wonders of bone tissue, its possible role in preventing disease and its surprising ability to grow and adapt even into old age. We will learn to divide the body into just 14 Joint Segments and how to apply anatomical terms to accurately describe human movement.
Turning attention to the muscles, we will divide the body into just 10 easy-to-memorise functional muscle groups that are used in all Yoga Asana and learn how Asana accesses both Tension and Compression in the body structure to build healthy bone and muscle tissue.
Finally we explore the breath, how it impacts and guides movement and also how it can help us train and improve the functioning of our deepest postural muscles.
Throughout the course are a series of "Inner Journeys" in which you are invited to explore various anatomical and movement concepts using your own body. These "hands-on" experiments allow a much deeper understanding of what can sometimes be abstract and hard-to-grasp concepts and terms.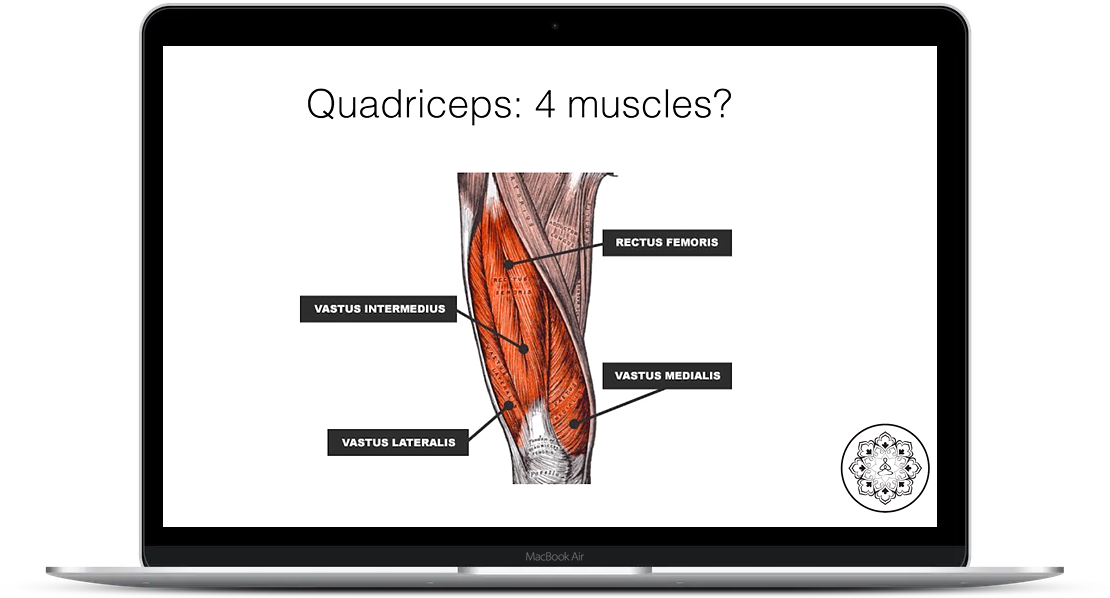 Who is this course for?
●     Yoga Students seeking an eye-opening and accessible understanding of the body, how it is made, and how it moves.
●     Yoga Teachers that plan to teach yoga anatomy to their students
●     Registered Yoga Teachers seeking Continuing Education credit to maintain their Yoga Alliance membership

Other benefits
●     Start the course anytime
●     Study from anywhere in the world
●     Lifetime access to all lectures
●     Downloadable PDF manual for each lecture
●     Digital Certificate issued upon completion